Ceremonies in Peru
The winter months are too cold to invite the Shipibo shamans to Holland, they would be really uncomfortable and that's not what we like to put them through.
We offer the possibility to travel to Peru for ceremonies in the jungle of the Amazon during the winter. The group will be no bigger than 8 participants.
We will be traveling again in February 2019.
We offer
12 nights with 6 ceremonies
All ceremonies are led by at least 2 Shipibo shamans.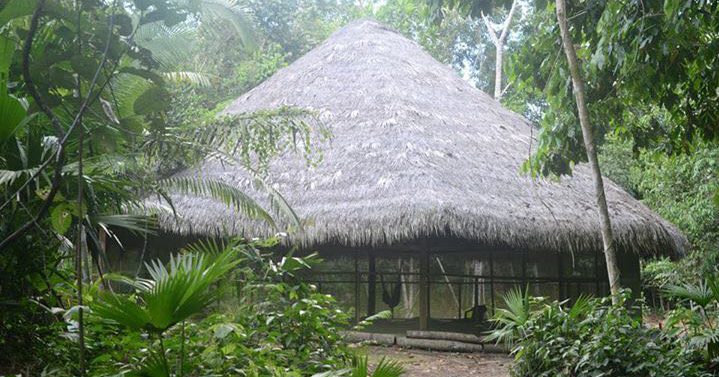 Dates 2019
Friday 8th until Thursday 21th of February 2019
Departure from Amsterdam 8th of February.
Arrival in Lima in the evening of February 8.
Spending 1 night in Lima.
9th of February the domestic flight from Lima to Pucallpa.
Departure from Pucallpa to Lima on 21st of February.
The flight from Lima to Amsterdam leaves in the evening of February 21st.
Arrival in Amsterdam on February 22nd.
PRICE € 1200,- per person for 12 nights
6 ceremonies with Shipibo shamans. We will be staying in a hostel in Pucallpa, for ceremonies we'll go about an hour outside the city to their piece of land where they have their maloka and we will sleep there after ceremonies.
A maloka is a round ceremony space built in Shipibo style, with a thatched roof made of palmleaves. It's a very special experience to hear the Shipibo shamans singing their icaros surrounded by nature.
Flower baths, additional medicinal plants and massages will be part of the retreat.
It's a beautiful chance to immerse yourself in the amazing work the medicine has to offer, feel the energy of the plants on their home ground and work on healing, loving and transforming yourself all based on the ancient Shipibo traditions and knowledge.
Included are:
all ceremonies, the meals and accommodation in Pucallpa.
transfers to the maloka for ceremonies.
The transfer from Pucallpa airport to the hostel and vice versa is included as well.
Flower baths, additional medicinal plants and massages.
NOT included are:
return ticket to Lima, return ticket Lima-Pucallpa-Lima, 1 overnight stay in Lima upon arrival.
Any meals, shopping or personal items you might be buying in town during the retreat.
Of course it's possible to combine your travel to Peru and see more of the country than just the jungle, you can always extend your travel according to your wishes.
Peru is an amazing country to visit and it's well worth it to stay a little longer!